Customer Success Story:
TRADE FACILITATION IN 2023 – Trends to Watch
PUBLICAN
SECURITY
SHIPMENT
Cracking down on Illicit Trade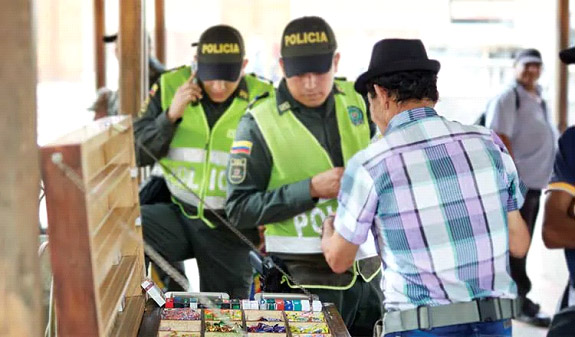 Facilitating trade means facilitating legitimate trade. Yet the current chaos the world finds itself in has served as music to the ears of illicit traders, who operate most effectively when life is unstable, demand is persistent, and the attention of authorities is prioritized elsewhere. It's no surprise then that Illicit trade is currently blossoming, and the customs ecosystem will need to address this innovatively.
Criminal networks have quickly adapted to the opportunities afforded since the onset of the pandemic, while misdeclared goods remain a particular stumbling block for authorities. New customs laws in Europe such as Atlas-Impost, where small shipments with a value of less than 22 euros are now exempt from import-turnover tax and do not have to be declared, will add further avenues for deceit. Moreover, the surge of e-commerce has disoriented authorities grappling with new compliance and security considerations (ESG), and despite a fledgling authentication industry alongside improving standards, counterfeit goods have also taken on new forms of sophistication.
To address this, it will be incumbent upon customs strategies to trace patterns and weak points of bad faith actors. A digital data-driven approach in 2023, focused on implementing systematic and scalable methods of surfacing illicit trade is expected to enable the ability to address and this growing problem.
Grappling with the Economic Downturn

It is becoming abundantly clear that the world is headed for a recession. And when the world is in recession, priorities shift, budgets are cut and companies enter survival mode, spending where absolutely necessary and protecting margins every way possible.
This behavior will be felt along the supply chain. With supply now outstripping demand, economists place a 70% chance of recession in the U.S, and this will significantly affect upper parts of the supply chain in three main areas.
Firstly, resiliency is likely to be compromised amidst a push to reduce costs, with operators' ability to overcome unpredictable supply chain events dwindling, leading to increased disruption. Although governments will continue decreeing sanctions amidst geopolitical turmoil, the burden of upholding them currently falls on the private sector.
But given the current economic climate, companies will save costs with less diligence paid towards compliance and regulatory alignment, which will ultimately affect the product quality and end consumer most. An economic downturn will also naturally create a stumbling downturn in innovation, which means the ecosystem's ability to further develop technologies that optimize processes is likely to take a backseat in 2023. Therefore, the role of governments in maintaining a healthy supply chain will become even more warranted.
Enforcing an End to Exploitative Labor

While exploitative work practices in developing parts of the world, including the use of forced and child labor, are not a new phenomenon, they're one of the more difficult obstacles to overcome in facilitating legitimate trade. Despite several measures put in place over the years to address the issue, it has largely eluded effective enforcement. It's why 27.6 million people are currently victims of forced labor, 3.3 million of which are children. Part of the difficulty has been untangling complex supply chains, where exploitative practices can be concealed.
The raw materials sector is a perfect example: Cobalt is crucial for lithium ion batteries and powers the world's growing shift to electric, the lion's share of which comes from the Democratic Republic of Congo (DRC),. Much of the country's mining exploits are carried out in artisanal makeshift mines, small-scale informal operations that often use vulnerable people alongside children as young as seven mining by hand. Congolese artisan miners often own these mines in name only, with larger subsidiary companies often the true operators of the mines and inhumane conditions.
Further still, the challenge for customs may become even more daunting in 2023; less testing is likely to occur as resources tighten, while increased numbers of difficult-to-enforce sanctions will put true compliance even further out of reach. To address this, we need to make sure that we can see the entire supply chain and get to know all the players along the way in order not to overlook any component. This is where Digital vetting technology enables the illumination of the grey areas within complex supply chains, helping customs to analyze other unfamiliar and more-exploitative parts of the production journey with fuller visibility.
Keeping Up with the Delivery Landscape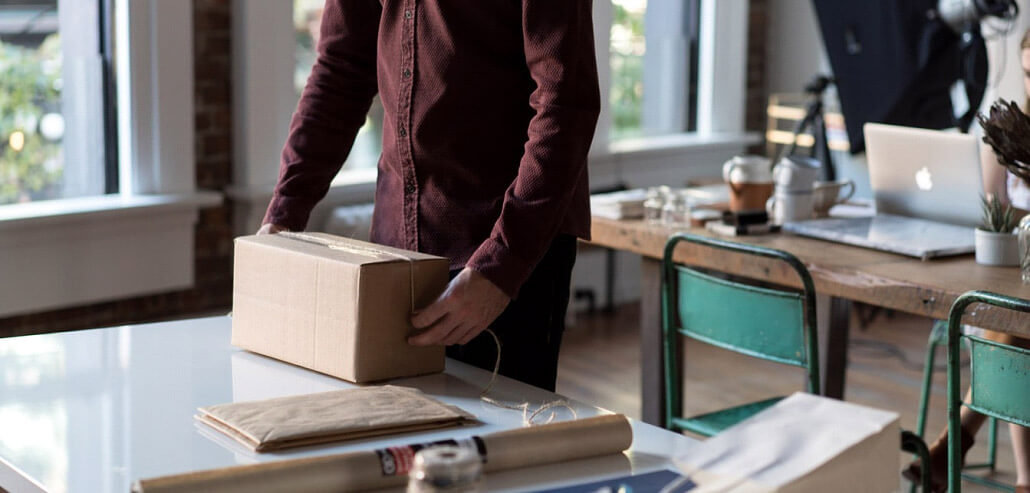 Part of optimizing trade facilitation requires keeping up with the changing nature of today's consumer behaviors. While many have returned to the high street after a brief period of forced hibernation, many consumers will continue shopping from home, with higher expectations of delivery to the doorstep. Meeting demands for efficient delivery has become a priority, with importers required to meet intensified environmental, social and governance (ESG) standards.
Not only will this encourage delivery innovations, but it will have a significant impact on customs, who must ensure the growing shift towards 'next-day deliveries' are managed efficiently. The last-mile industry is expected to hit a valuation of $477.7 billion by 2031, and it will fall on customs to ensure the changing nature of cross border trade does not overwhelm the state's ability to facilitate it. Greater emphasis must be placed on maintaining operational flow and swift times-to-release in the clearance process. Consistent performance with regards to clearance speed creates a flow and momentum that can be highly beneficial for the country's capacity management as well as revenue generation. The key will be in fine tuning the core clearance processes to include methods that are sound enough to remain unshaken amidst the inevitable world events and changing consumer behaviors. To achieve this, we've begun to see proactive intelligence through a digitally data-driven approach that relies on access to global and constantly updated data to make significant headway in streamlining the flow of goods.
Transfer of Knowledge between the Private and Public Sector

In order to successfully deal with the trending topics that will challenge Customs in 2023 and maintain the delicate balance of maximizing performance of Customs processes while ensuring their quality, Customs authorities will have to qualify and integrate the right tools, working together with the private sector to achieve this. The private sector can help Customs build capacity internally by seamlessly implementing these tools within existing processes while transparently and continuously transferring the knowledge that enables and empowers the best use of them. This joint effort between the public and the private sector will be the next step in realizing the digital data-driven approach to customs processes.