Safeguarding the Interconnected Economy

Get in touch

Millions of businesses and organizations must vet the people, companies and goods they interact with daily in order to create a trusted and sustainable environment.
Ultra's Digital Vetting empowers governments and enterprises with solutions that accurately and automatically uncover indicative and risky online behavior patterns to enable trust and help avoid unnecessary risk.
Optimize your safety risk model by using digital vetting solutions.
leveraging technology and data to rapidly and accurately classify shipments, reveal suspicious entities, identifying risky online behavior, identification verification, background verification and more.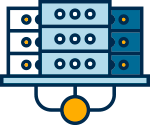 Data
Aggregation
Collecting valuable intelligence from an immense wealth of public digital data sources

Data
Analysis
AI-based capabilities enabling accurate and timely insights and decision support
Ultra delivers fully-transparent insights based on publicly available digital information — Digital Vetting Solutions — enabling customers to focus on what's most important to them while we help mitigate the risks.
Robust
Data
Tapping into thousands of external and global data sources
Rapid &
Scalable
We vet entities en masse and in a matter of seconds
Valuable
Insights
We detect and reveal suspicious entities, with even the lowest signatures
Breakthrough
Technology
We developed a proprietary technology, utilizing AI and ML for powerful analysis
Ultra's digital vetting solutions are employed by a wide range of applications for governments and enterprises worldwide
Digital economy
Financial & Insurance services
Customs & Trade
Entertainment & Public Venues
Logistics operators
Employment Services
Aviation & immigration