Customer Success Story:
The Fast & the Spurious: An Overly Modest Motorcycle Shipment
PUBLICAN
SECURITY
SHIPMENT
A Pulsar motorcycle shipment heading from South Asia to Central America declared a price of $1272.60 per unit.
Findings: Publican Detected a High Risk of Valuation Concern
The price declared by the exporter was abnormally low compared to similar Pulsar catalog valuations, which are listed at a minimum of $1634 per unit.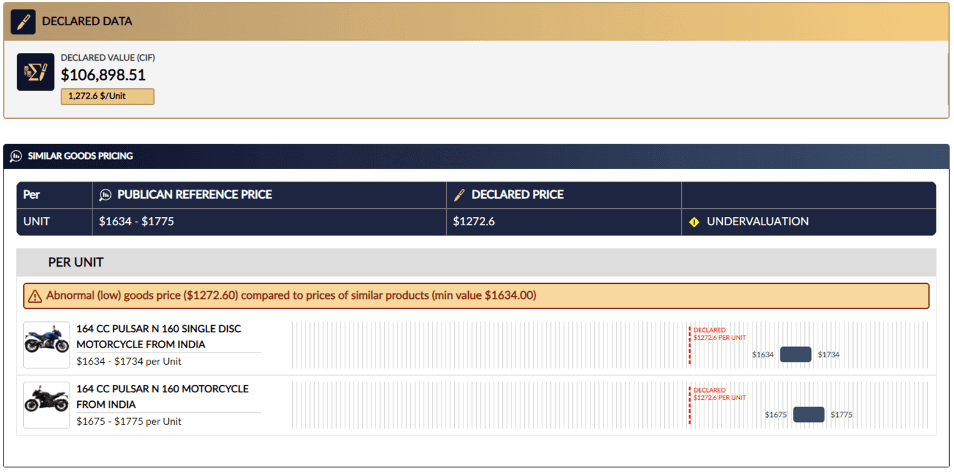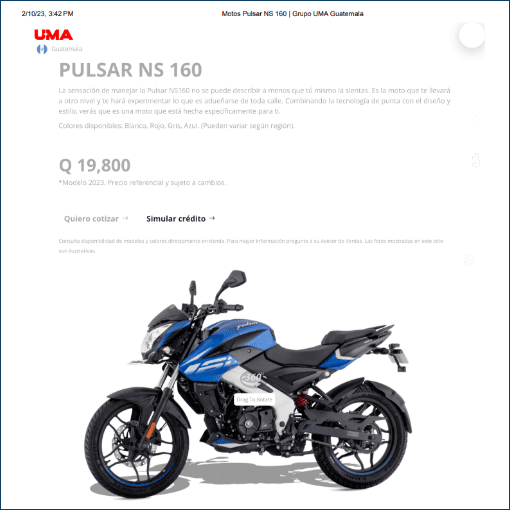 How did Publican uncover this?
By analyzing the entire catalog of Pulsar motorcycles and their pricing and cross-checking all the possible adjacent tariff rates for the goods, Publican discovered a clear gap between the declared verses the true price of the motorcycles -concluding a high risk of undervaluation.
Impact
Publican was able to provide the Central American authorities with the correct valuations and adjacent tariff rates for the motorcycles, calculating and providing the exact revenue to be earned by the right declaration.