Customer Success Story:
A Breathing Machine Shipment Carrying Serious Risks to North America
PUBLICAN
SECURITY
SHIPMENT
A shipment from East Asia to North America transporting respiratory devices—a medical item that relies heavily on quality assurance to ensure public safety—declared a price of $0.95 per unit.
Findings: Publican Detected High Risks to Public safety &Undervaluation
The exporter's declared price was abnormally low compared to the minimum price of $9.86 for similar products—a significant margin which points to extremely low quality.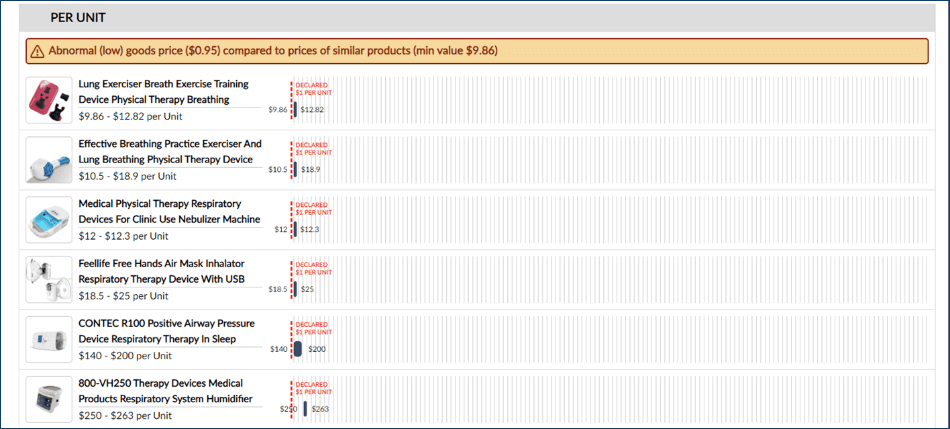 The shipper was previously penalized by Shanghai Airport authorities for violations of export and import customs laws.
How did Publican uncover this?
After analyzing the full range of respiratory devices and their listed valuations, as well as a comprehensive look into the shipper's entire legal history, Publican concluded a high likelihood of quality, safety and valuation concerns.
Impact
Publican automatically flagged the shipment for inspection, ensuring all medical goods entering the country do not pose a public safety risk and provided the North American customs authority with the correct valuation and revenue to be earned for the devices.